100% pedro ximénez. Het 3 Miradas-project is een 'expeditie' naar de expressie van het terroir van Sierra de Montilla - Calidad Superior. Sinds 2018 staat dit project onder leiding van Ramiro Ibañez (Cota 45), één van de wegbereiders van de nieuwe generatie wijnmakers in Jerez en Sanlúcar. De focus van dit project ligt vooral op de wijngaard en minder op het traditionele rijpingsproces in Montilla (soleras y criaderas). De druiven worden vroeg, en met meer frisheid geoogst en droog vergist. Daarna rijpen ze onder flor, in bota's of in tinajas (grote aarden amforen).
Cerro Franco is samen met Cerro Macho het hoogste perceel van de Sierra de Montilla, op meer dan 600m hoogte. Bodem van leisteen. Na lichte persing van hele trossen, volgt de gisting met autochtone gisten. Na spontaan eindigen van de malolactische gisting, rijpt de wijn 18 tot 22 maanden onder flor in bota's waar voordien Fino CB werd opgevoed.
Complexe neus met citrusfruit, wilde bloemen, gedroogde kruiden en gras, noten. In de mond valt vooral het fino profiel op. 

Specifications
Serving temperature
10-12°C
About the bodega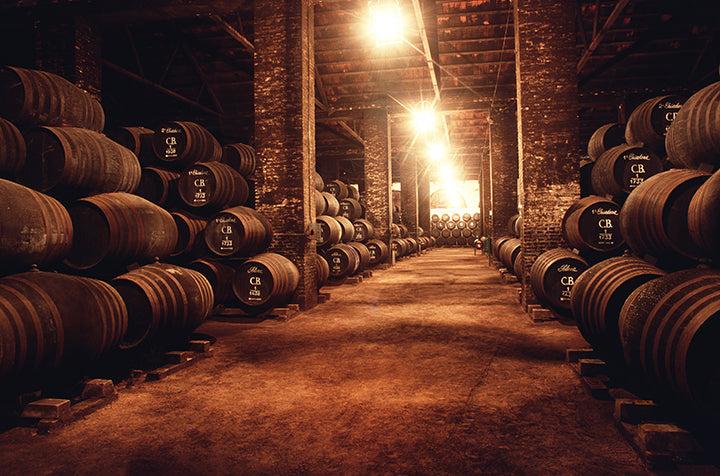 Bodegas Alvear
Alvear is één van de beroemdste wijnhuizen in Montilla-Moriles. De bodega bestaat sinds 1729 en is daarmee de oudste uit de regio. De familie Alvear stamt uit Trasmiera, in de bergen boven Burgos en verhuisde in de 17<...