100% Tintilla de Rota from Pago Carrascal, Albariza Barajuela and Tosca Cerrada soils. The harvest is followed by a two week 'asoleo' (where the grapes are dried in the sun). After fermentation without temperature control the wine is aged for another year or so in 500 litre botas. Alcohol percentage 9.5%, unfortified. Approximately 300 grammes natural sugars per litre.
Fresh, lively, blackberry, cherry, plum, berry and honey aromas. Nice texture in the mouth, with just enough tannins to give the wine some 'bite'. Fruit and sweetness are kept in perfect balance by the acidity. Great length!
Pairs with sweet, fruity desserts, dark chocolate, ...
Specifications
Grapes
["Tintilla de Rota"]
Serving temperature
12-14°C
About the bodega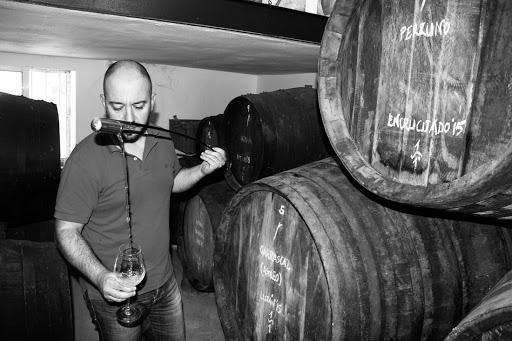 Cota 45
Cota 45 is the life's work of Ramiro Ibañez, one of the most talented and reputed winemakers of the Jerez region. His aim: restore traditions and allow terroir to express itself to the fullest. Ramiro was born and bred...