100% Palomino Fino from Pago del Hornillo. Opinions differ on the age of the solera, but the most recent C14-tests suggest an average of 15 years.
Delicate herb, hay and camomile aromas. You can almost smell the damp cellars and yet it's initially a rather closed wine. The wine opens up nicely after a while in the glass with a wide aromatic spectrum. You can even detect hints of honey!
Warm and delicate in the mouth. Almond, orange peel and curry flavours. The impression of pepper detracts from the salinity. An elegant finish. Due to its age, its boldness is somewhat rounded.
Specifications
Serving temperature
8-10°C
About the bodega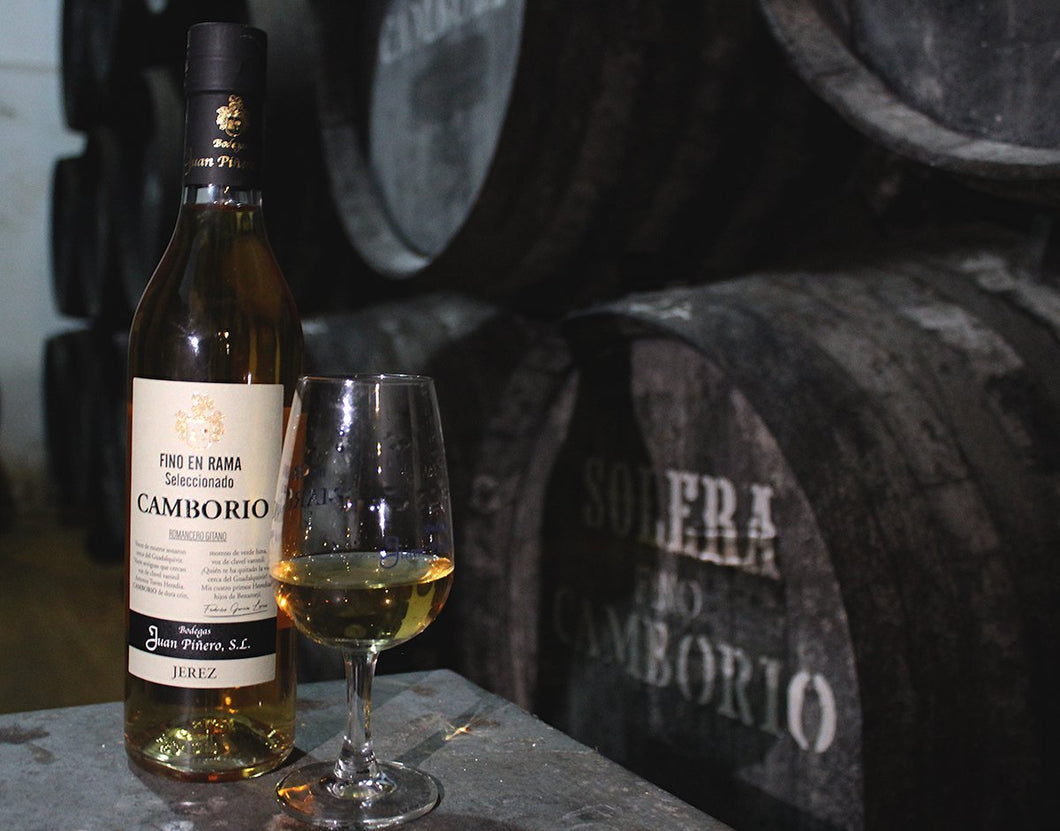 Bodegas Juan Piñero
This bodega from Sanlúcar de Barrameda functioned as an almacenista for bodegas La Gitana until very recently. An almacenista makes wines that are bought in by other bodegas to enrich and augment their soleras. Juan Pi...