100% Verdejo. The vineyards are located close to Segovia, at an altitude of 850 metres and are therefore the highest located vineyards in all of D.O. Rueda. Sand and stone soil. Cold maceration of approximately 30% of the grapes, followed by a 23-day fermentation at 15°C.
Ripe white fruit, citrus, fennel, aniseed and flower aromas. Juicy and elegant in the mouth, totally in balance with a nice bitterness at the end.
Delicious as an aperitif, with salads, light fish dishes, asparagus, soft cheeses, ...
Specifications
Serving temperature
8-10°C
About the bodega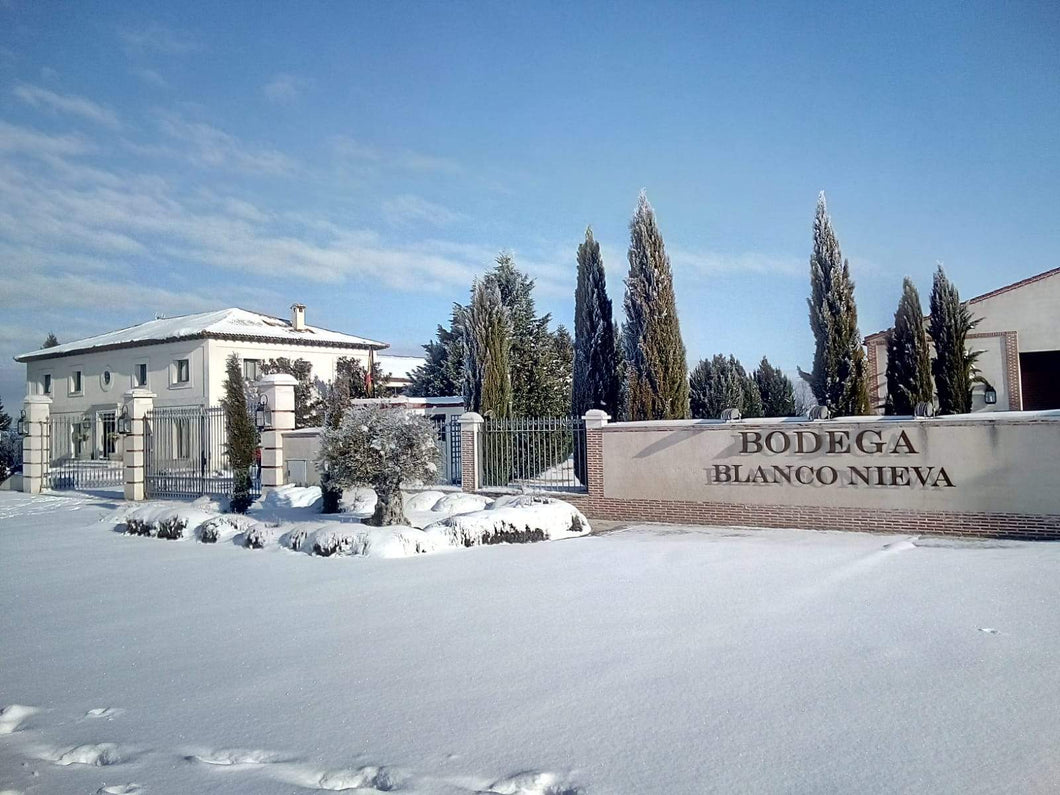 Viñedos de Nieva
Rueda, along with Galicia and Jerez, is the most famous region for white wine in Spain. After a great many visits to bodegas, and, of course, lots of wine tasting, we selected the wines of Viñedos de Nieva. This bodega...