100% Palomino Fino from the vineyard in Sanlúcar which speaks to the imagination like nothing else. The soil is Albariza de Tosca Cerrada and Lustrillo, a mix of chalk and sand. The wine is aged for one year under flor in old, used sherry barrels.
Green and ripe apple aromas with clear mineral hints. In the mouth: complex, dry attack, fresh, mineral with a surprising finish of warm herbs and fruit.
Pairs with oysters, lobster and absolutely everything out of the sea. Also try with green asparagus: surprisingly delicious!
Specifications
Serving temperature
8-10°C
About the bodega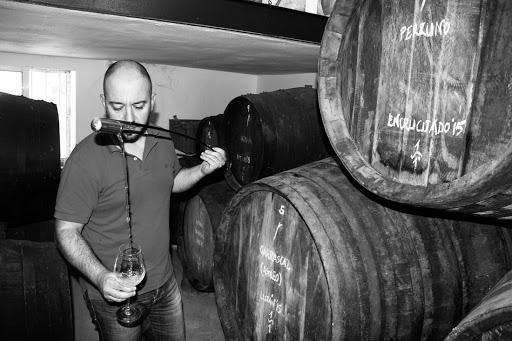 Cota 45
Cota 45 is the life's work of Ramiro Ibañez, one of the most talented and reputed winemakers of the Jerez region. His aim: restore traditions and allow terroir to express itself to the fullest. Ramiro was born and bred...