100% Palomino Fino. Pago Paganilla is located 9 km from the Atlantic Ocean. The plots consists of two pieces of land each with a different sort of Albariza: Barajuela and Tosca Cerrada. The pago is characterised by its high percentage of diatoms (fossils). Spontaneous, uncontrolled fermentation in old botas. The wine is then aged for a further eight months in the same botas, under a thin layer of flor for final two months.
Complex white fruit, citrus and roast pineapple aromas. As is always the case with these Ube wines, a saline minerality reigns. Broad taste with a salinity which makes the wine fresh and juicy too (what the Spaniards call sapidez).
Nice with everything from the ocean, olives, anchovies, ...
Specifications
Serving temperature
8-10°C
About the bodega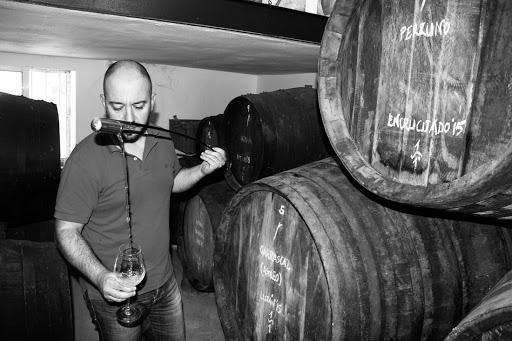 Cota 45
Cota 45 is the life's work of Ramiro Ibañez, one of the most talented and reputed winemakers of the Jerez region. His aim: restore traditions and allow terroir to express itself to the fullest. Ramiro was born and bred...