100% Pedro Ximénez. This unusual sweet wine is made from grapes dried in the sun (asoleo) for two weeks after harvest. The resulting 'raisins' are pressed to launch fermentation. This fermentation is almost immediately stopped by adding alcohol (up to 16% ABV), making for a naturally sweet wine. More than 30-year solera in American oak barrels.
Intense raisin, honey and date aromas. Hints of roast coffee beans and liqueur. Velvety and a bit syrupy in the mouth with a beautiful balance between sweet, sour and bitter. Never-ending finish.
This sweet sherry is a perfect topping for vanilla ice cream but also excellent with bitter chocolate (noir de noir) and citrus desserts. You can also contrast it with salty blue cheeses (like Cabrales and Roquefort). Of course, this Pedro Ximénez can also be a dessert on its own.
Specifications
Serving temperature
11-13°C
About the bodega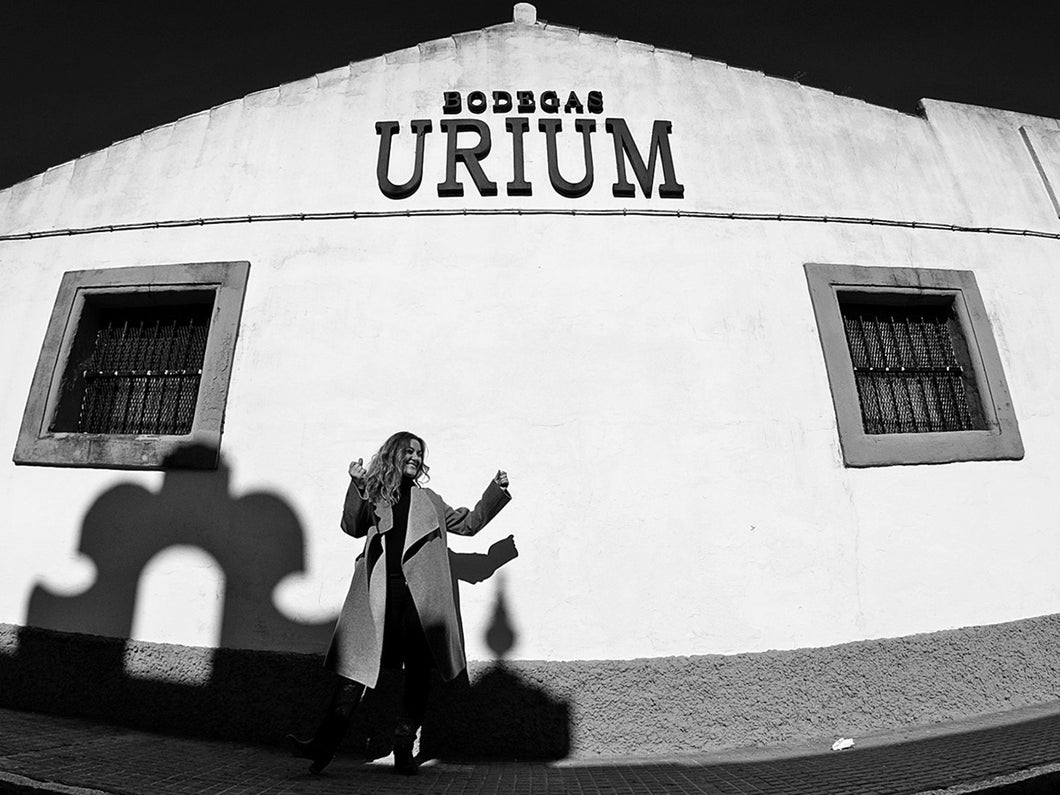 Bodegas Urium
The Bodega: One of the youngest and smallest in the region, located right in the centre of Jerez de la Frontera, in the 'Calle Muros', just outside the ...