The apples that are used for this cider all come from Asturias and are harvested from the maker's own orchards. The varieties are Raxao, Durona de Tresali, Derdialona, de la Riega and Fuentes. The production process takes about two years. The apples are picked by hand, washed and sorted on a sorting table. Then the selected apples are cut up and pressed. The must obtained this way is thrown into stainless steel tanks at a cold temperature. After clarification, the must is frozen so as to concentrate the natural apple sugars. Next the must is separated from the ice and then it is fermented for ten months at 10°C. After that, the drink remains in stainless steel tanks for a further eight months. 20 to 28 apples are used for each 37.5 cl bottle. 10% ABV.
Complex in the nose. Ripe, dried fruit aromas. Orange zest, passion fruit, ripe apple and fresh quince tones. Soft attack in the mouth. Fresh, with a nice balance between sweet and sour, with a soft bitter taste in the finish.
Pairs with salted cheeses, dried fruit, nuts, apple tart, cakes with fruit, ...
Specifications
Serving temperature
7-8°C
About the bodega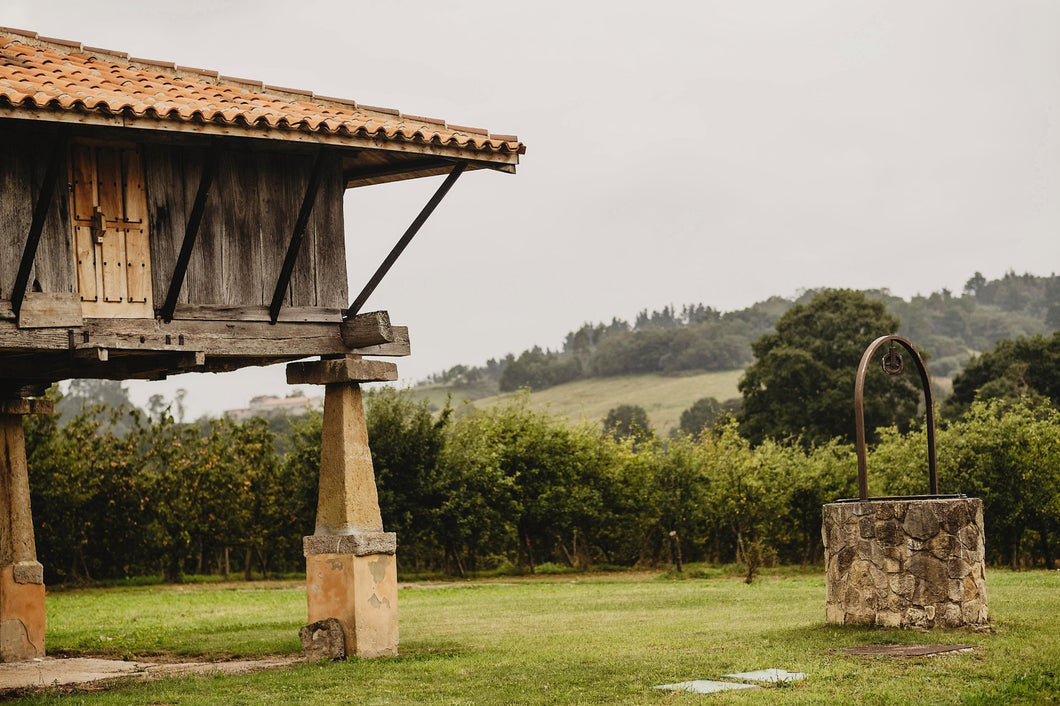 Llagares Valverán
Valverán is a cider press house in Sariego, at the heart of the Asturias cider region. The house is the project of the Masaveu family, which comes from this region. 'Sidra de hielo' was made for the first time ever, anywhere on Iberian peninsula, in ...