60% syrah, 30% merlot, 10% tintilla de rota. After harvesting, the grapes are placed in a cold room for about 48 hours where the temperature drops to 4°C. This is followed by maceration in clay pots, until fermentation starts after about 3 days. The malolactic fermentation also takes place in those pots. Once the wine is ready, it rests for 6 months in amphorae and then 6 months in French oak barrels. Certified Organic.
Aromas of fresh red fruit, flowers, cocoa. After a while black fruit appears. That black fruit dominates the flavours, nicely complemented by very fresh acidity and a fine saltiness, typical of grapes planted on albariza soil. Tannins are young but promising.
With all types of red meat and pasta with a spicy tomato sauce.
Specifications
Grapes
["Syrah","Merlot","Tintilla de Rota"]
Serving temperature
16-18°C
About the bodega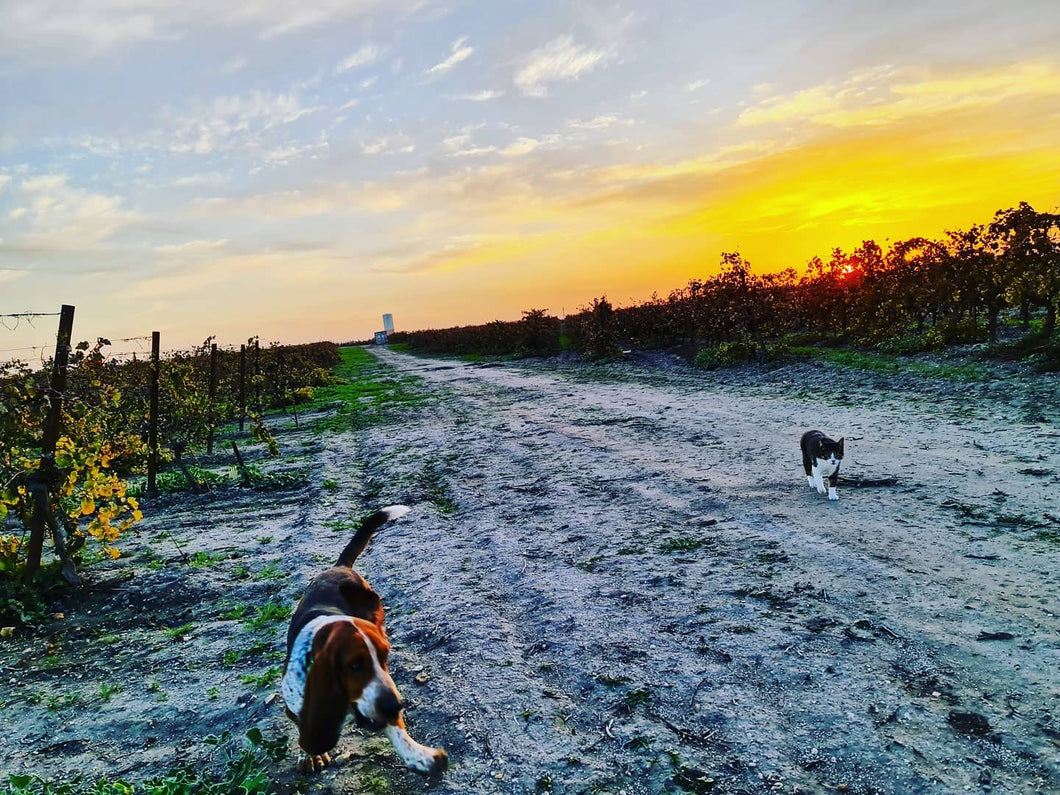 Bodega de Forlong
Rocio Áspera and Alejandro Narváez, are a young couple with a background in economics and marketing. They had a passion and a dream that more or less came true in 2007 when Rocio's father bought a hectare of land and p...